Education level:
Master's degree
Program description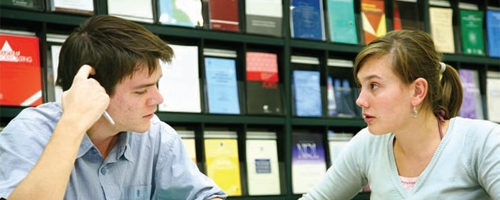 This one-year
Master programme in Information Management
offers non-technical training in
information management
, with an emphasis on the efficient and effective application and management of information technology in a business context.
Following basic technology training, the programme explores specific management issues in greater depth, particularly in order to develop the skills required to analyse information needs, to design and manage information systems, and to fine-tune an IT strategy as an integral part of overall business strategy.
This approach highlights the preliminary work involved in the development of an information system. In completing your Master's thesis, you can apply these skills within a specific business context. Finally, a wide range of electives enables you to either explore specific areas of
Information Management
in greater depth or gain a broader understanding through a multidisciplinary approach.
Admission requirements
The programme is accessible to applicants with a Bachelor's or Master's degree from a university with a basic background in information technology (e.g. the student has taken an introductory course in office applications). All applications are reviewed by the
Admission Committee.

Proof of English proficiency
All non native English speaking applicants must submit proof of their English language proficiency, either by a degree from a partly or wholly English-language institution, or by good scores on English language proficiency tests: TOEFL(minimum 575 paper-based, 233 computer based, 90 internet-based), IELTS (minimum 7) or CEFR (minimum C2). Please note that no other English language proficiency tests can be accepted (for example: TEM, TOEIC, University of Michigan, etc)

Applications are requested by the earlier date for non EEA members. Students from EEA memeber countries are to apply by the later date stated above.
About school
K.U.Leuven is a modern university offering an ideal research and learning environment rooted in a solid and venerable tradition but with its sights set squarely on the future. Wanting its students to become independent and critical thinkers, the university trains...
Read more about this school

Be the first to write a review!


Win an iPad!
Take our survey to enter the draw.
Career Test
Find your perfect career!